Features
qManage was designed to help your team identify solutions, faster. Our instinctive system provides an easy-to-follow format for your support representatives to document every customer ticket or request, even during the busiest rushes.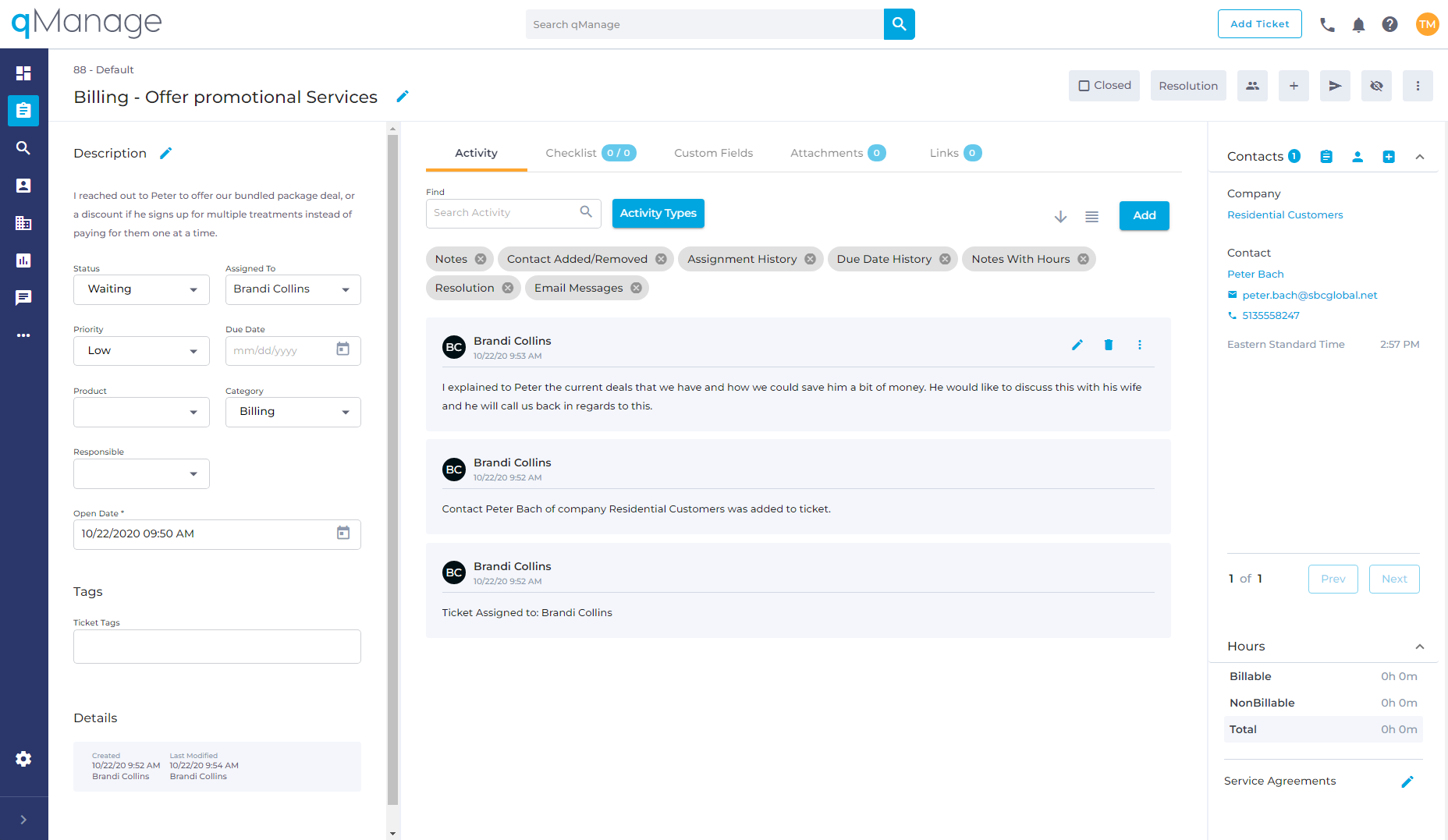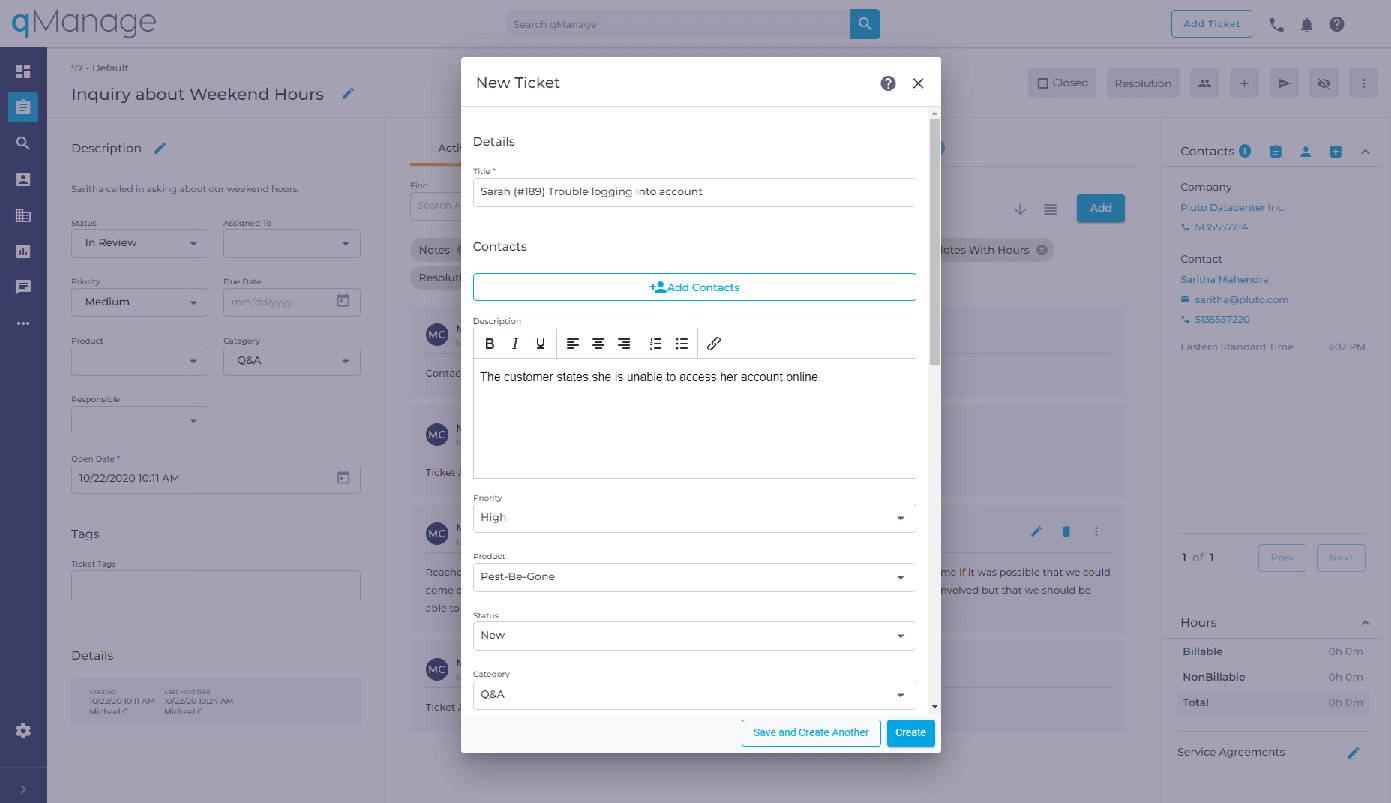 Ticket Creation
Communication is crucial to problem solving. As your employees speak with customers and work to identify the root cause of issues, qManage tickets facilitate comprehensive record of those conversations.
Tickets provide a historical record of every question that's called into your center, as well as the steps your team took to resolve the issue. Connect your tickets with certain products, contacts, establish priorities, categories, and more.
Contacts/Drill-Down Capabilities
No matter the size or scope of your business, qManage syncs with every customer contact in your database. When you link contacts to tickets, you're able to drill down on their name to instantly view their contact profile.
The Tickets Register reveals every issue that's been linked to the customer and their associated company. Representatives can quickly review the customer's past experiences with your product, and follow up on any issues that remain unresolved.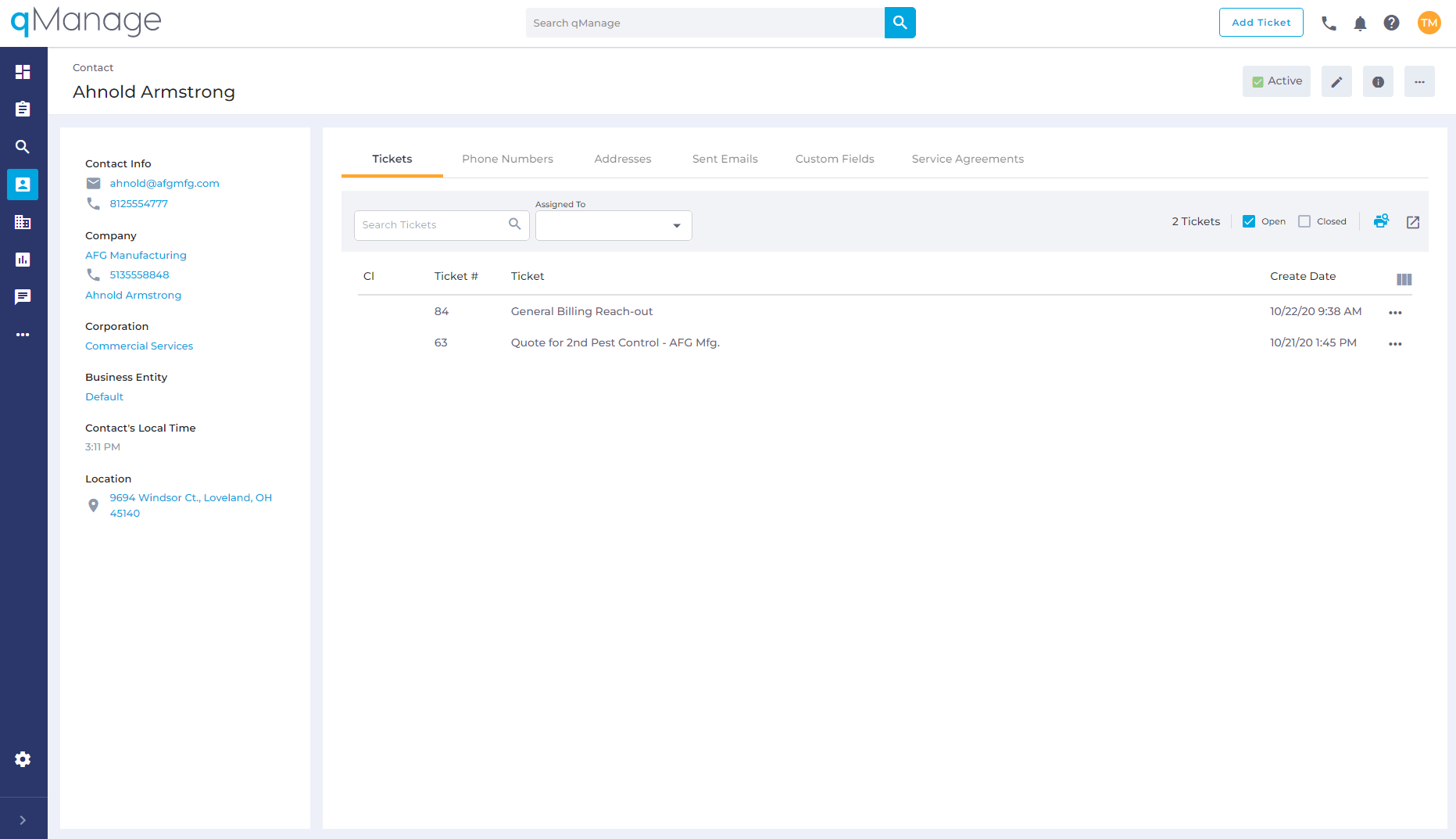 ---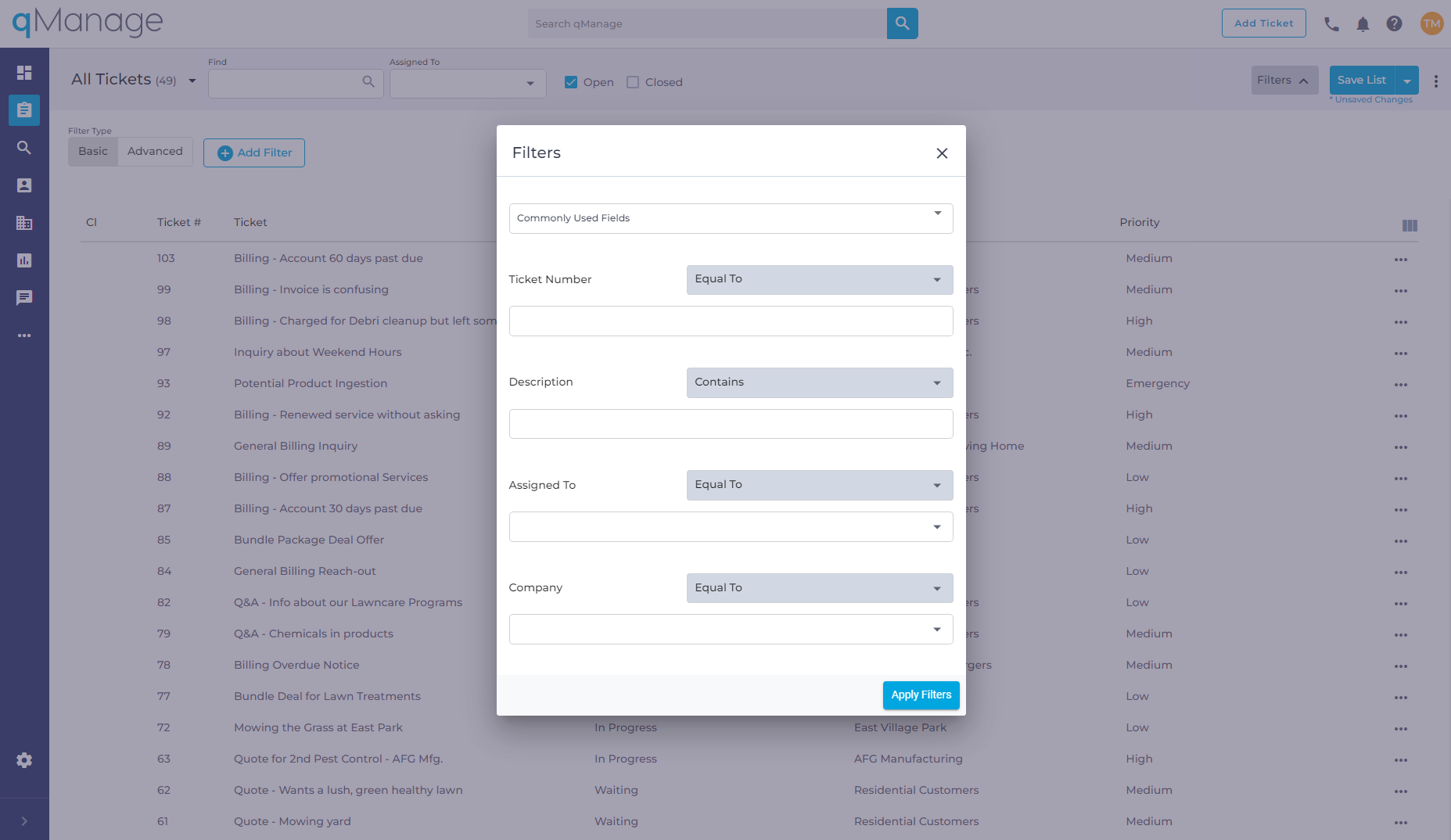 Filters
qManage filters allow you to quickly create, apply, and re-use sets of search criteria to locate exactly what you're looking for. When you filter tickets by product, you can identify trends and repeated inquiries, empowering you to isolate the pain points or misunderstandings your customers may be experiencing with your product.
Address problems as they occur, and form big-picture solutions.
Web-Based Software
Our versatile web-based system grants you full access to your qManage database on any device—making it easier than ever to assist your customers, no matter where you are. Transition from remote work to the office with complete ease and efficiency, and no loss of quality.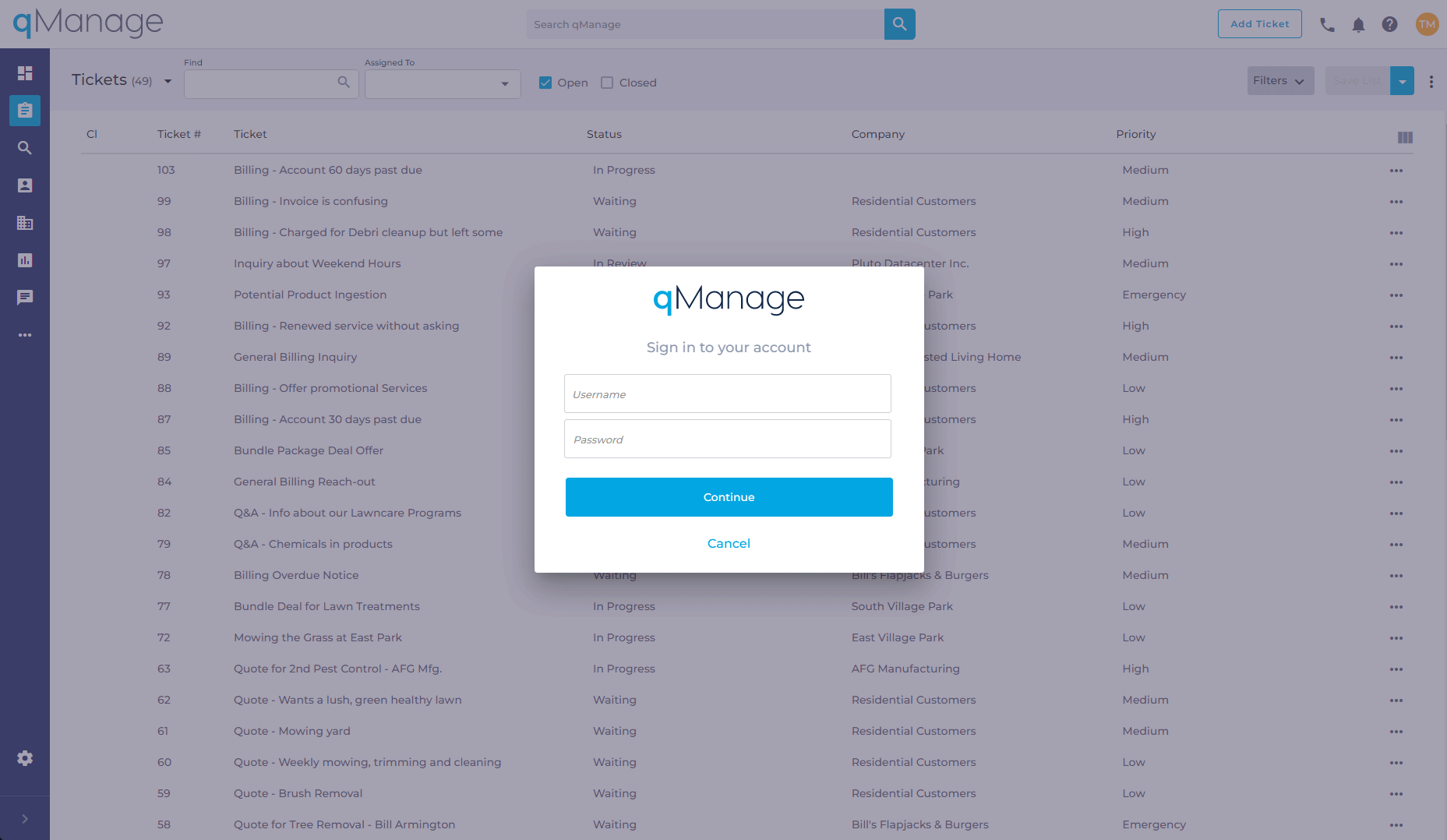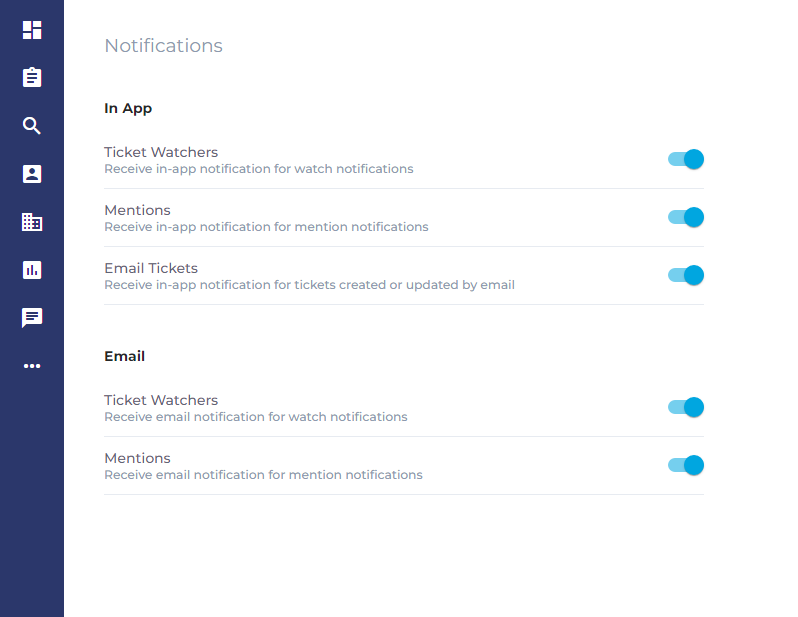 Notifications/Emails
In an incredibly fast-paced environment like a customer service center, you can't afford to miss a moment. qManage automatically sends customized email alerts and notifications when a new ticket has been assigned to you, changed statuses, or an update was made by another teammate.
Never lose sight of a project's progression, and keep your coworkers in-the-know. 
---
Customization
Your support staff may follow predetermined procedures while solving a customer service issue, but qManage gives them the freedom of customization. Create custom filters that locate tickets based on specific protocol, and craft lists to keep your database organized.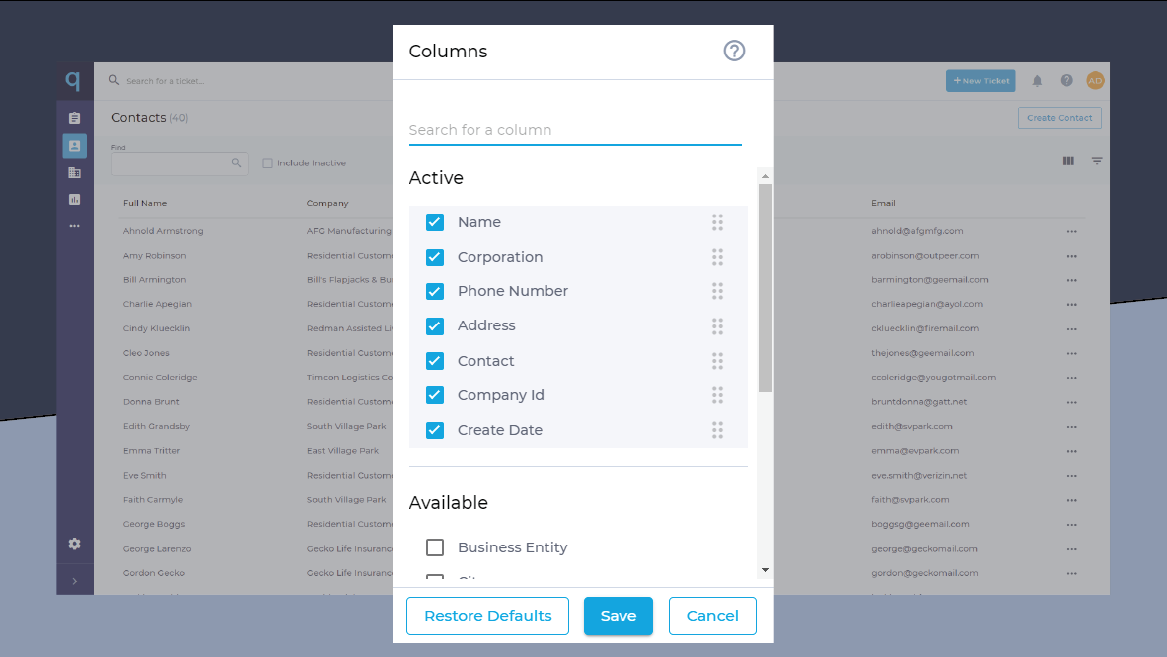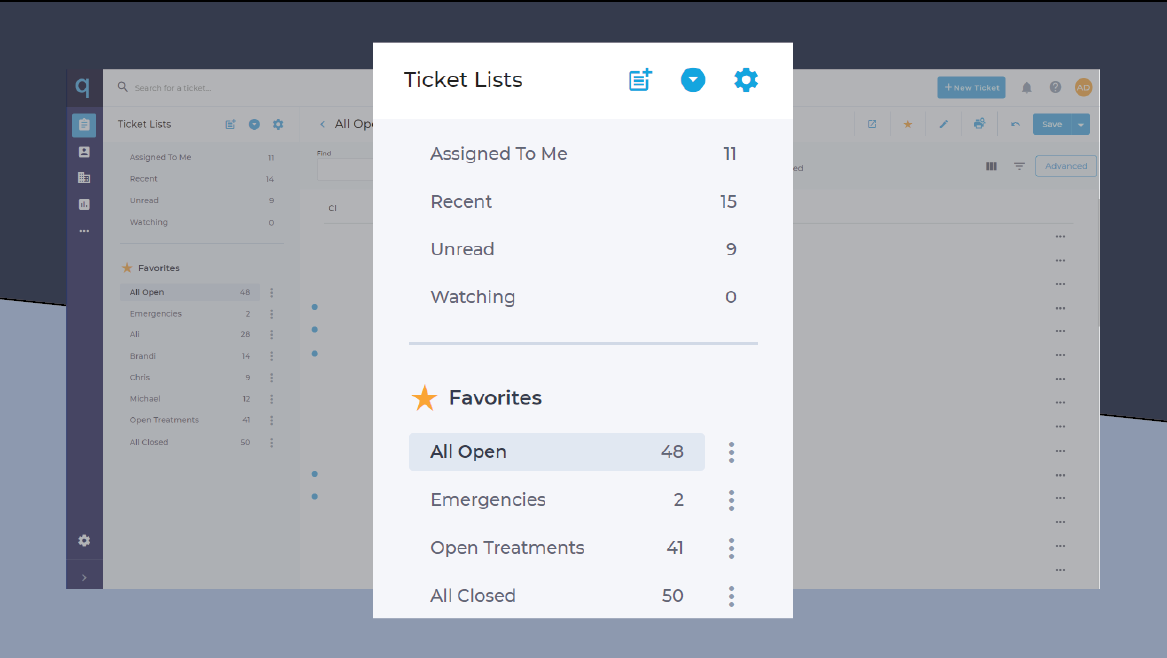 Ticket Lists
Ticket lists maximize your organizational efforts. Curate lists based on the issues you've closed, specific customers, products, or action items.
Don't waste time sifting through the thousands of tickets in your database, categorize them! Once you have created your lists, add them to your Favorites to make them easily and instantly accessible.
Built-In Reporting
qManage offers built-in reports to help evaluate productivity levels and gauge where your processes can improve. Resources like the User Statistics Report display performance metrics for users and teams within a specified timeframe. Check how many tickets were opened, closed, and which still require a resolution. Access information easily so that you can make data-driven decisions.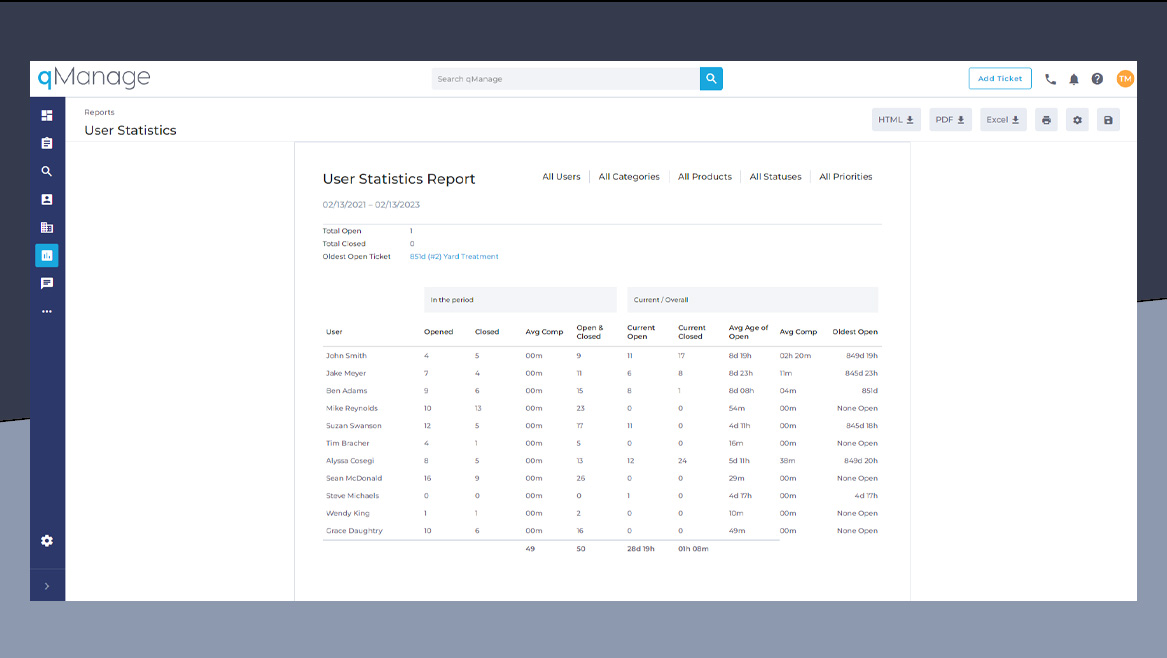 ---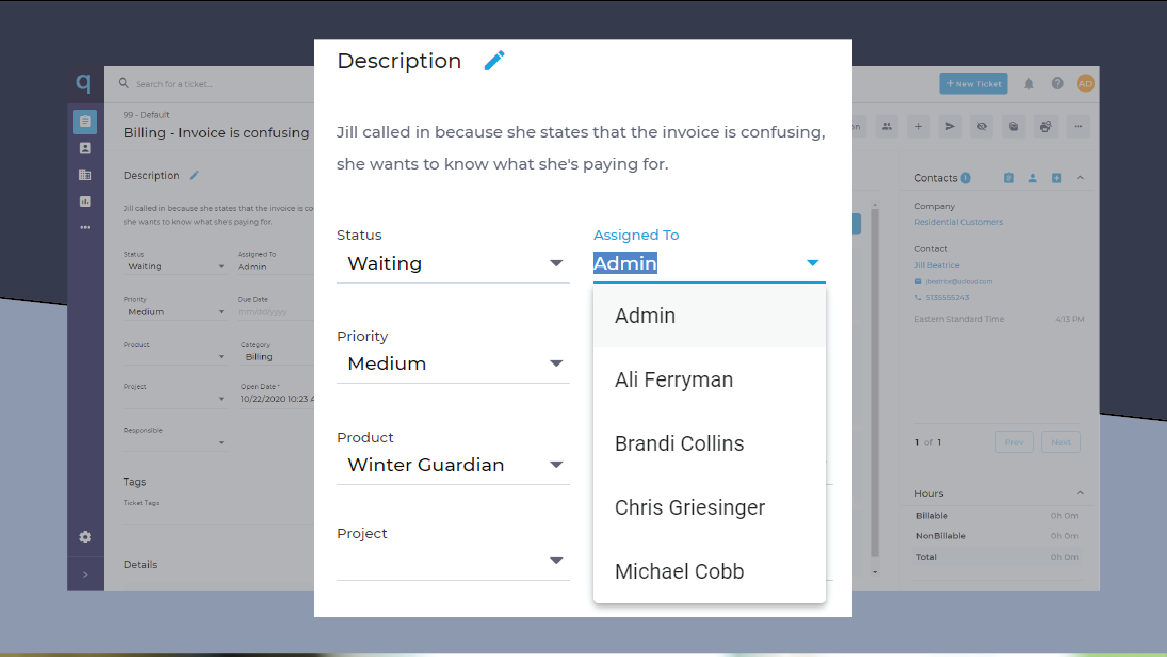 Ticket Assignments
Collaboration creates results. When your representatives are handling a particularly complex user issue, they can easily assign the ticket to another team member to gain their insight and feedback. The new assignee will receive a notification, and they can begin digging into the issue, and uncover the resolution.
Priority/Status
qManage priorities give you the power to easily escalate tickets based on the severity of the customer's product issue. Statuses provide a concise description of where a ticket stands, letting your team know what the next action item is.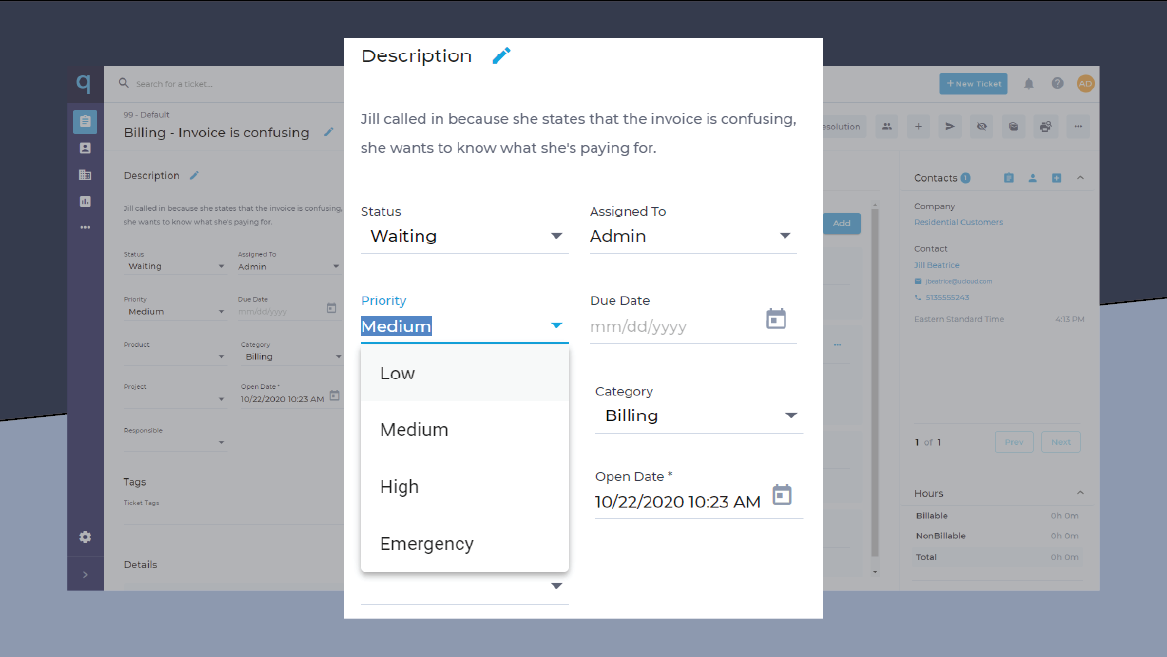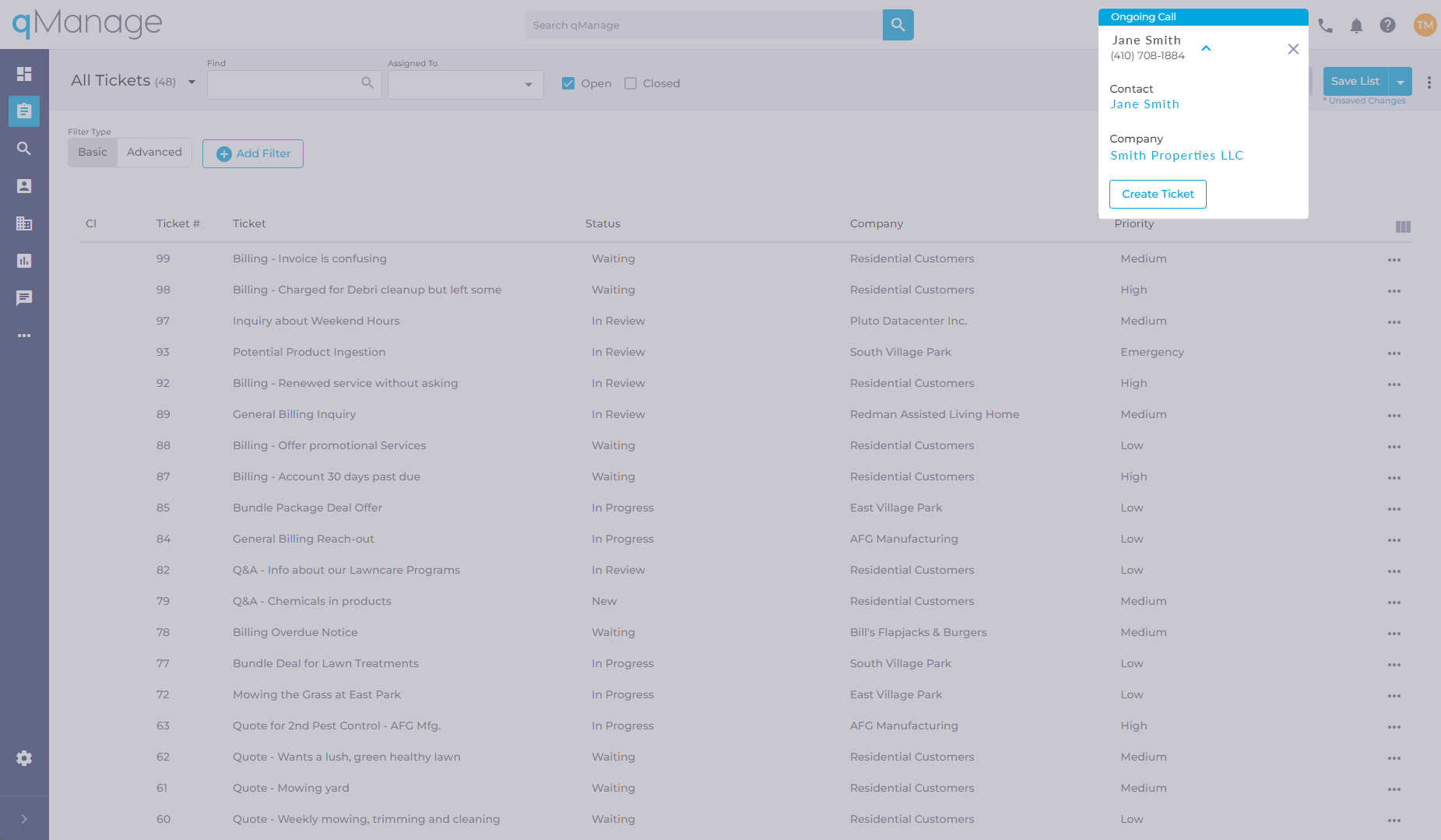 Advanced Phone Integration
qManage integrates with our Net Dial Tone (NDT), a hosted phone system that employs our state-of-the-art equipment to route your voice and data traffic. That means you don't have to invest in any external hardware or software to benefit from the power and adaptability of VoIP communications. Customers will automatically be matched with a representative that can expertly solve their problem.
Keep your phone lines clear and your customers satisfied with rapid, intentional service.
Learn More About NDT
qManage is your key to an effective and efficient customer support business. Try it for FREE today!
Start Your Free Trial